GP Events
Upcoming GP events
The Royal Australian College of General Practitioners (RACGP) Quality Assurance and Continuing Professional Development Program (QA & CPD) includes the promotion of GP participation in effective and efficient quality assurance and continuing professional development by encouraging and identifying high quality activities for GPs.
Healthscope has achieved both Endorsed Provider (Category 2) and Accredited Provider (Category 1) status with the RACGP.
Our dedicated continuation of education programs assist general practitioners to fulfil their accreditation criteria set out by the RACGP.
This activity will be delivered online via Zoom and a link will be emailed to participants following registration.

The Melbourne Clinic invites General Practitioners and Allied Health Practitioners to attend this live, online and interactive meeting. The activity will be presented by Professor Chee Ng and Mr Aaron Jones (EMPHN), and facilitated by Dr Joel King.
The threat of the COVID-19 pandemic on population health, livelihood, lifestyle and economy has been severe and its psychological impact is likely to worsen in the coming months/years. The uncertainty, fear and media overload have led many to feel stressed, anxious, unsettled and overwhelmed.
This interactive update from Professor Chee and Dr King, will address key clinical challenges faced by primary care providers and assist them in formulating communication strategies, whilst establishing their role within a broader multidisciplinary team.
Mr Aaron Jones from EMPHN will also expand GP knowledge of available referral pathways within the EMPH catchment.
Learning Outcomes:

By the end of this activity, GPS will be able to:
Discuss the broad mental health impacts of COVID-19 on the community
Identify the mental health problems in at-risk populations during the pandemic
Evaluate the clinical presentations of mental health problems linked to COVID-19
Apply the general principles of mental health and psychosocial supports and interventions
Utilise course reference material and specialist information to implement new strategies and identify effective referral pathways that ensure continuity of care of patients presenting with signs and symptoms of mental illness.
Healthscope is a CPD education provider under the RACGP CPD Program.
GPs are invited to direct any pre-meeting questions for Professor Chee or Mr Aaron Jones, to Cathie Bulfin (cathie.bulfin@healthscope.com.au).
Speakers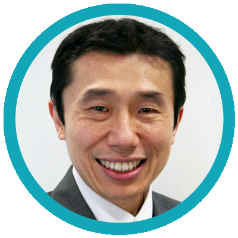 Professor Chee Ng MBBS MD FRANZCP

Chair of Psychiatry (Healthscope); Director of the Professorial Unit (The Melbourne Clinic) @Healthscope

Professor Chee Ng is the Professor of Psychiatry at the Department of Psychiatry, The University of Melbourne. He is a Fellow of the Royal Australian and New Zealand College of Psychiatrists and also Site Director of WHO Collaborating Centre for Mental Health at St. Vincent's Melbourne, and President-Elect of the Pacific Rim College of Psychiatrists. Professor Ng has considerable clinical and research experience in psychopharmacology, pharmacogenetics, mood and anxiety disorders, schizophrenia, old age, and cross cultural psychiatry. He is currently a steering committee member of the Asia-Pacific Economic Cooperation (APEC) Mental Health Digital Hub. He has also served as international mental health consultant for World Health Organisation, the Commonwealth of Nations and national projects in Asia Pacific countries including China. Previously he was Advisory Committee member of the China-Australia Community Mental Health Program for China's national community mental health program.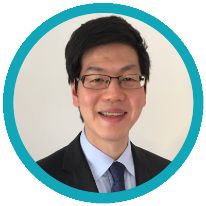 Dr Joel King MBBS MPsy FRANZCP AFRACMA AFAMEE Cert Child Adol Psych

Consultant Psychiatrist, Psychiatry Training Coordinator (The Melbourne Clinic)

Dr King is a Consultant Psychiatrist and Psychiatry Training Coordinator at The Melbourne Clinic's Professorial Unit. His academic roles include Senior Lecturer and member of the Education Committee of the Department of Psychiatry at the University of Melbourne, as well as a founding member of the Academy of Clinical Teachers at the Melbourne Medical School. Dr King is the former Chair of the Section of Private Practice Psychiatry of the Royal Australian and New Zealand College of Psychiatrists. He is a member of the American Psychiatric Association and the International OCD Foundation. His major clinical interest is OCD.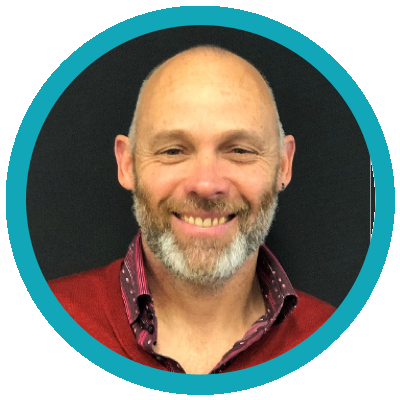 Mr Aaron Jones

Mental Health & Alcohol and Drug (AoD) Manager (Eastern Melbourne Primary Health Network)

Aaron's role involves the procurement and ongoing support to EMPHN's commissioned mental health and AoD service providers, as well as participation in EMPHN's system redesign and service transition activities. Aaron has a background in Community Development, Youth Work and Mental Health Community Support. Aaron has been working in the mental health community support sector since 2001, within a range of roles including the provision home based psychosocial support, service management, regional management and training co-ordination. Aaron holds particular passions toward Mental Health and AoD Recovery, the provision of coordinated and integrated care, and the relationship between spirituality, mental health and mental illness.