LGBTIQA+ community
The Melbourne Clinic is renowned as a leader in quality mental health care services. We take pride in offering inclusive, confidential, safe and patient centred care via the recovery model to all our clients in inpatient, day program and outreach programs.

Independent research data indicates members of the LGBTIQA+ gender diverse individuals and extended communities may be more susceptible to decreased mental wellbeing due to the occurrence of discrimination, marginalisation, exclusion, violence, and stress experienced by many in the LGBTIQA+ community. The Melbourne Clinic recognises that these factors contribute to the difficulty of seeking or maintaining support services. Our aim is to provide a safe environment and therapeutic interventions tailored to each patients lived experience and recovery goals.
Our clinic is staffed by compassionate and responsive health professionals, who provide a large range of inpatient services, day programs and outreach services for a broad range of health issues.
If you are experiencing difficulty with depression, anxiety, eating disorders, addiction or any other mental health condition, The Melbourne clinic welcomes an opportunity to support and care for you.
Make a confidential enquiry to The Melbourne Clinic below.
Download
Inclusive Practice: LGBTIQA+ Brochure

Enquiries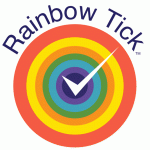 The Melbourne Clinic is a Rainbow Tick accredited clinic.